Yoga Adelaide Hills Cabin
Claire's Yoga cabin is a beautiful, safe welcoming and inclusive space for people of all ages to learn and practice yoga.  Catering for all levels and offering a range of classes from beginner to those that have been practising regularly.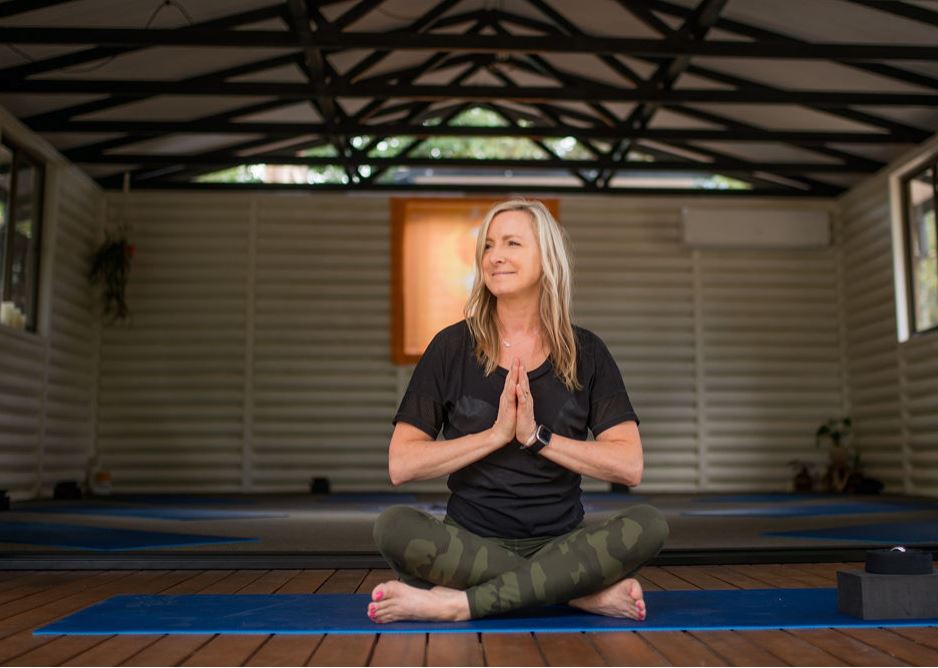 Personalised, Nurturing Yoga Classes

At Claire's Yoga cabin I aim to provide you with a relaxing and personalised Yoga experience.  Class sizes are small and personal, and the atmosphere is a supportive and friendly environment enabling you to feel nurtured and calm.  No matter where you are in your Yoga journey or what injuries or health concerns you may have, the Yoga class is personalised and tailored to suit your needs.  Classes are accessible to all and different variations and options are given to suit the individual.
Yoga Classes In Adelaide's Most Serene Setting
Claire's Yoga Cabin is located in a gorgeous, serene garden nestled on top of Anstey Hill in Houghton, from the moment you walk into the grounds you are connected with nature and will feel centred and still.
It's the deep breath in you have been looking for.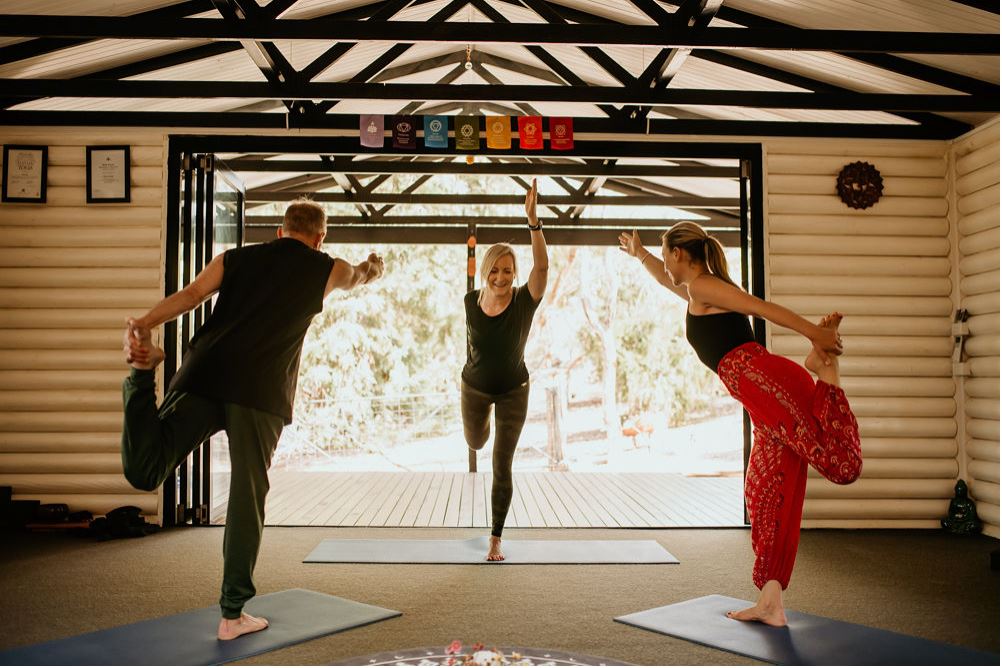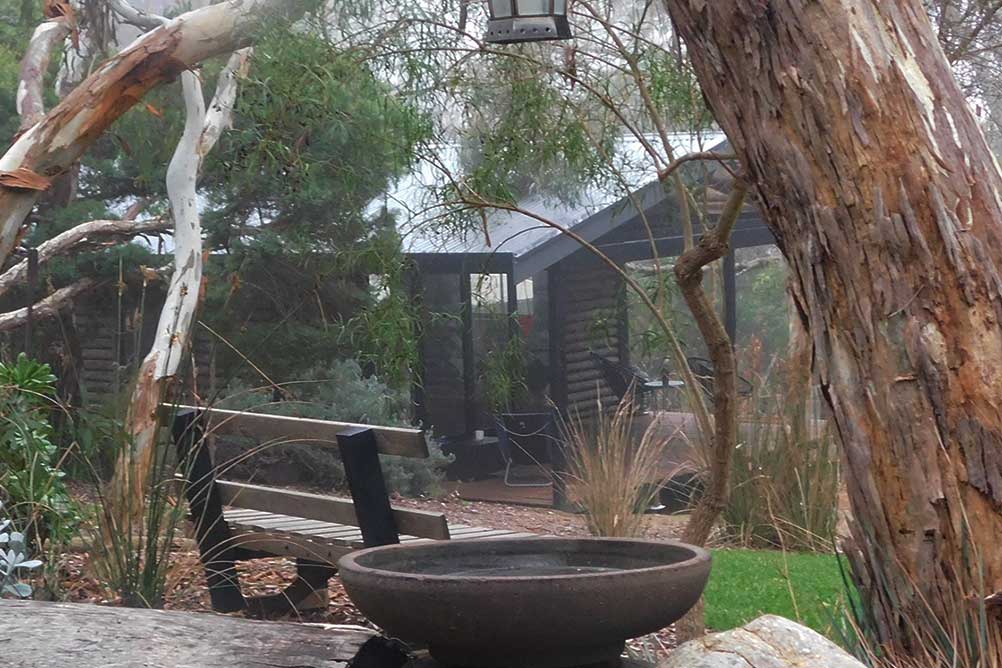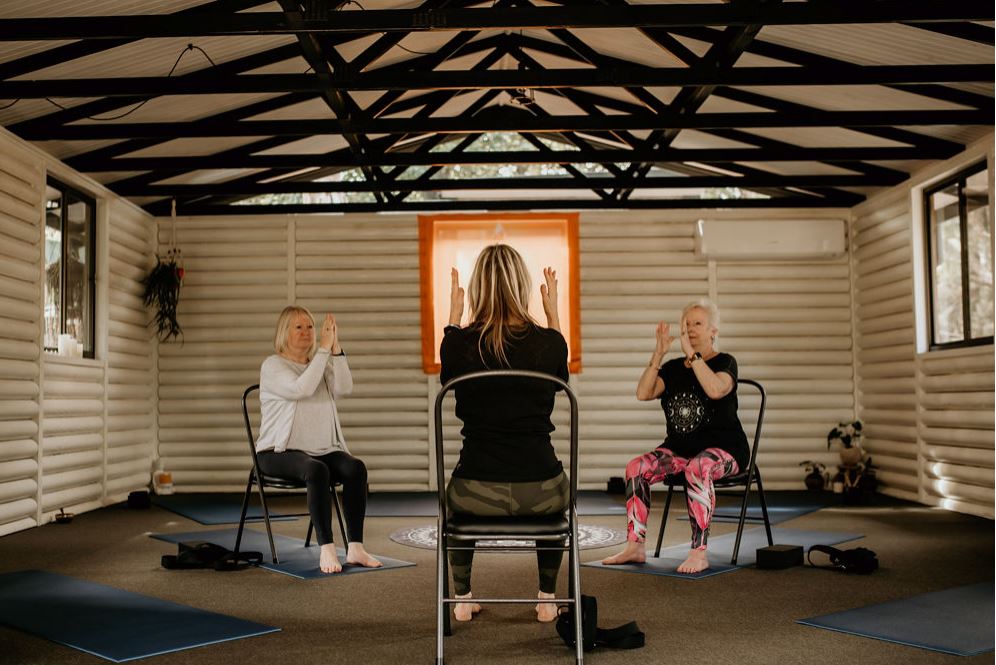 Yoga for the Mind Body & Spirit
Yoga is a great way to introduce a greater range of mobility and movement, to increase strength, maintain your balance and improve your posture.  It is a wonderful way to help release tension and stress in your body.   The Yoga classes combine traditional Yoga techniques with breathing exercises, meditation and mindfulness.  Supporting you in becoming calmer, less reactive, more balanced and able to cope with the challenges of everyday life.  It is a practice that benefits your mind, your body and your spirit.
Log Cabin Surrounded By Nature
Claire's Yoga Cabin is a purpose-built log cabin in the Adelaide Hills nestled amongst gum trees with stunning garden views.  It is an idyllic space, surrounded by an abundance of native wildlife including Koalas, Kookaburras and Kangaroos.   When you arrive at Claire's Yoga Studio, you'll find it easy to forget your worries and spend some quality time nurturing and rebalancing your mind, body and soul.
Yoga Set In Nature
The Yoga Cabin is comfortable and cosy year-round with heating & cooling options.  With full-width bi-fold doors, the yoga studio allows for plenty of natural light, fresh air and stunning views.  The Bi-fold doors open onto a wooden veranda overlooking the gardens and Yoga classes may be held in the studio, on the deck or in the gardens depending on the weather.

Peaceful Gardens
The Yoga Cabin and garden were built to be enjoyed and there are spaces to sit, reflect and soak up the views, listen to the birds and connect with nature before, during or after the classes.  The Cabin sits directly opposite Anstey Hill Recreational Park which has some delightful walks, beautiful flowers and scenery where you can enjoy the very best of Adelaide Hills.
Fully Equipped Yoga Studio
The Yoga studio is fully equipped with everything you need to relax and enjoy your class.  Yoga mats, blocks, belts, bolsters and yoga chairs are provided, however you are most welcome to bring your own mats and equipment.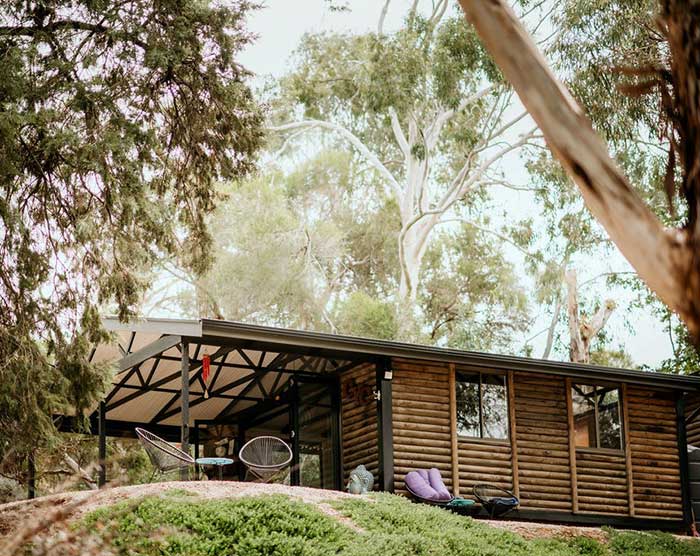 May you be at ease, may you be safe, may you be content, may you awaken to the light of your true nature.
Be like a tree. Stay grounded. Connect with your roots. Turn over a new leaf. Bend before you break. Enjoy your unique natural beauty. Keep growing.
Oh how I love what Claire has created here. A body mind and soul haven in nature. And her fabulous yoga teaching and beautiful persona completes the package. Do yourself a favour and go along.
Beautiful Claire, so happy to have my first chair class in the cabin at last. Such a lovely relaxing setting with the sounds of the birds chooks and sheep.
Love the chair class… was very fortunate to experience this wonderful class. In such a serene and peaceful setting. Love the cabin and can't wait to do this and many more classes. Thanks so much lovely Claire xx
A beautiful spot with a beautiful soul for a teacher. I always come away from this place with a sense of calm and balance. Totally recommend!!
To find out more or book a class